Playground in a Box is a new superfast delivery service from HAGS. Choose from a fantastic range of play units, swings and roundabouts as well as a great selection of Park & Urban Furniture.
We pick and pack your order, then hand it to our delivery team who will be able to deliver within 7 to 14 days.
To get your products to you ASAP, we'll deliver on the next available lorry just so we don't make a special trip. Another small step in reducing our carbon emissions.
Fantastic, fun & superfast products from HAGS.
What are you going to put in your box?
Browse the products available for fast delivery below or view our Playground in a Box catalogue here.
1. Choose products
Browse the hand selected products below and choose your items.
2. Add to collection
Click on "Add to my collection" on the product page of the item you would like.
3. Create a quick order
Go to "My product collection" at the top of the website and click on "Create a quick order".
4. Delivery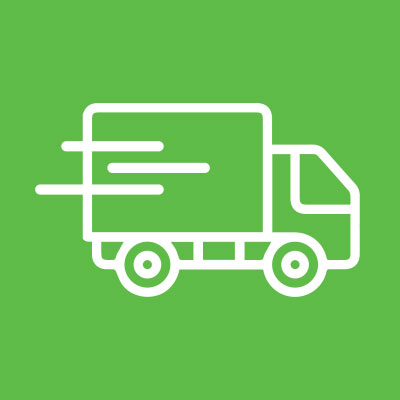 Your order will be delivered within 2 weeks!
A great selection of our UniMini and UniPlay multi-play structures that will fit into any outdoor space and will provide children of all ages many play opportunities.
View multi-play units
From swings, seesaws and roundabouts, to slides, playhouses and springers. Find everything you need to create a fun and varied playground.
View Solos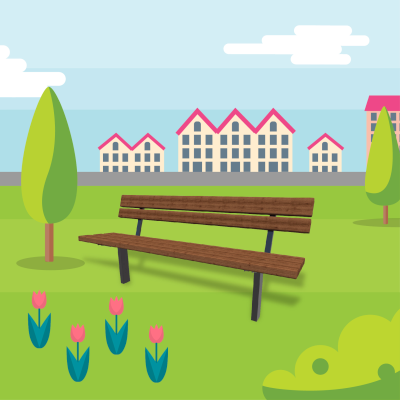 Tables, benches, picnic tables, bicycle storage and litter bins. Easily create a wonderful and pleasant outdoor environment with our selection of park and urban furniture.
View furniture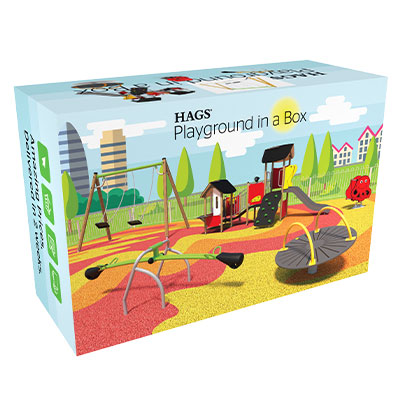 If you want to browse at your own leisure, view and download our Playground in a Box catalogue by clicking the button below.
Download Catalogue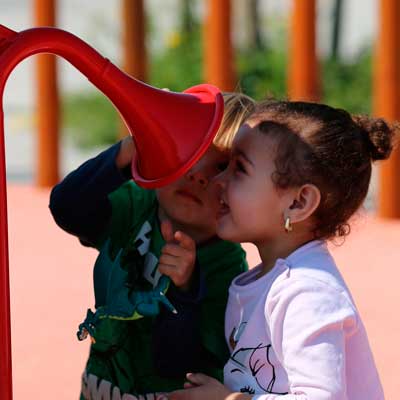 If you can't find the product you are looking for, or have a question about our Playground in a Box, get in touch with our customer service team who will be happy to help.
Contact us