Fill your basket with products by clicking "Add to my collection" from any product page. This can be found either within the product options panel or below the product image. Collections can be saved, and stored, within your HAGS Connect account or create and print your own custom brochure, download the files you need in one go, or to request a quote.
Outdoor Fitness Equipment
We feel it is important to provide equipment that helps tackle physical inactivity, obesity and preventable health conditions, while doing our best to protect the planet.
HAGS Powered by TGO brings you the latest innovations in outdoor gym equipment, from cardio machines to calisthenics training.
Outdoor Fitness Product Range
We believe we can make a difference with inclusive, family-friendly gyms
We clearly believe that we can highlight the benefits of our products to help customers create happier individuals and healthier communities. Our outdoor gyms have been designed to welcome everyone - young, old, inactive, active and people with a wide range of health needs.
Join us and get moving
Exercising is just one way of improving the health and wellbeing of children, young people and adults. We feel it is important to provide equipment that helps tackle physical inactivity, obesity and preventable health conditions. Our range of outdoor fitness equipment can be used to encourage physical activity and help to improve strength, stamina, toning and coordination in a fun way, while being good for the planet.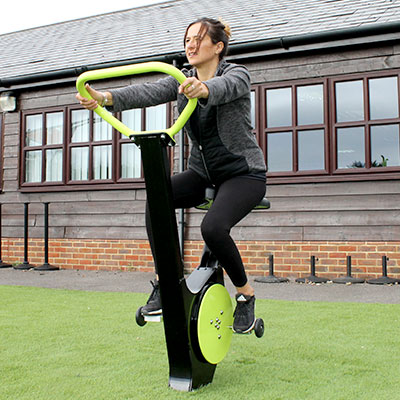 Everything you need to kick-start your fitness and wellbeing journey. These are the items that are necessary and indispensable in order to provide a full body work-out.
Designed to be inclusive, for all fitness levels and wheelchair accessible.
Fitness Essentials
Enhance your movement journey and increase the scale and size of your fitness area with these additional products.
A great range of equipment for cardio, calisthenics and body weight exercises.
Fitness Plus
Add the 'wow' factor and revolutionise your outdoor gym with our Extra products.
Transform your fitness space into an outdoor studio or a power station!
Coming Soon
HAGS Powered by TGO Partnership
Our collaborative partnership with UK Outdoor gym leader, The Great Outdoor Gym Company (TGO), is about setting out a vision to activate the health of people and the planet. By joining forces, we plan to provide a movement journey for all. HAGS Fitness powered by TGO will create the next generation of family-friendly outdoor fitness spaces, inclusive for all generations from young to old and for inactive to active.
"The great strength of this new partnership between TGO Gyms and HAGS is our shared vision. We agree that movement is one of the best medicines we have"

Georgie Delaney, Joint Managing Director of TGO Gyms
Our 5-year goals
We genuinely care about people, property and the world around us. We want to always do what's right; we are accountable, inclusive and responsible.
Below are our 3 goals for the next five years:
Install 5,000 new gyms
Activate the power of movement by creating the most accessible and inspiring outdoor fitness spaces to tackle the inactivity crisis across the globe, reduce obesity and diabetes, boost immunity and improve mental health.
Over 650 million people are obese worldwide.
Inspire & activate 5 million people
Provide the most family-friendly products and packages on the market, featuring the most inclusive outdoor gym and play equipment with activation tools tailored for all ages and abilities. With the aim to get 5,000,000 people active.
Over consumption and inactivity may have contributed to the high number of coronavirus deaths.
Protect the planet
Together, HAGS and TGO will plant 25,000 trees, support ocean clean-ups and promote sustainability from design through to manufacturing, installation and activation programmes.
Deforestation is causing millions of hectares of carbon-trapping trees to be destroyed every year.
How can we help you make a difference?
There are so many ways you can make a real difference and help us tackle inactivity within your community, whilst doing your bit for the environment. Here are six reasons to get motivated and install a HAGS Fitness solution in your area.
#MovementIsMedicine
You can create green energy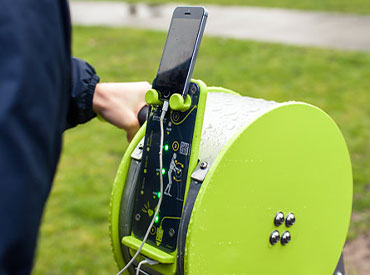 Our equipment captures human energy and converts it to useable electricity. With our Power Smart Gyms you can charge mobile phones and tablets via USB and you can also store excess energy that you create in our Energy Display Unit to then power interactive lighting on your site.
COMING SOON
More about the Power Smart range
You can do your bit for the environment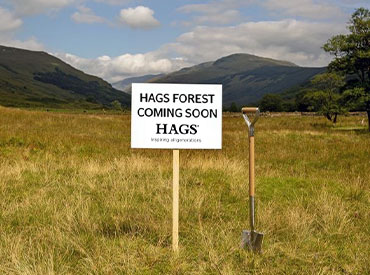 We have made a commitment to help offset our carbon emission by planting one tree for every gym installed.
In the first seven years of the partnership with the UK NHS Forest (2012 to 2019), 3,285 trees were planted, including several larger blocks of new woodland.

You can track activity at your gym
Our Smart gyms are the only outdoor gyms with in-built measurement tools. Every piece in our Power Smart range can be upgraded to include Smart technology.
We can apply our Smart gym equipment to new or existing sites so you can track activity and energy generation at your gym.
You can connect with the community
The HAGS/TGO Activate App enables local people to find local HAGS/TGO Gyms, discover the equipment, track their activity and connect with their community. The app also gives insights to the gym owner, including anonymised demographics, activity and wellbeing data.
You can stay safe with our antimicrobial paint
Outstanding engineering is what sets us apart. The HAGS CoatTM Antimicrobial Technology that is active in our paint finishes destroys up to 99.99% of bacteria and mould on a protected surface, offering users peace of mind that they have another layer of defence for their product.
You can take part in free fitness classes
Our Virtual Activators are robust, waterproof screens that will democratise classes and the gym experience, providing up to 4800 gym classes per year. They will empower communities with the best classes every day for free. Content created will be tailored to a variety of audiences.
COMING SOON
If you would like to find out more about TGO Gyms, view current installations or get some inspiration, visit their website via the link below.
Visit TGO's Website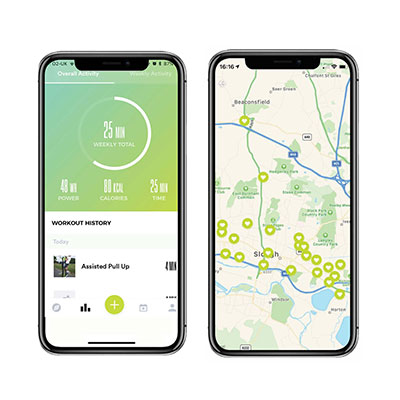 The free HAGS/TGO Activate App is the best way to find your local HAGS/TGO gym, discover the equipment, then log, track and share your activity and wellbeing.
Download TGO Activate App