Fill your basket with products by clicking "Add to my collection" from any product page. This can be found either within the product options panel or below the product image. Collections can be saved, and stored, within your HAGS Connect account or create and print your own custom brochure, download the files you need in one go, or to request a quote.
Welcome to HAGS Sports & Fitness
Exercising is a fundamental way of improving the health and well-being of children, young people and adults. We feel it is important to provide equipment that facilitates the need for non-traditional sports in order to tackle physical inactivity, obesity and preventable health conditions. Our range of outdoor sports & fitness equipment promote an effective form of physical activity and improve strength, stamina, toning and coordination, while having fun.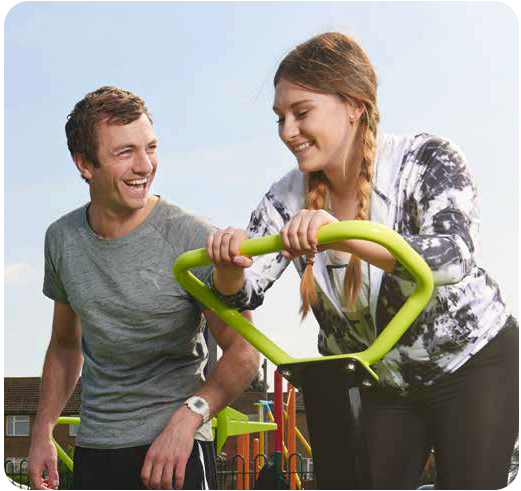 Inspiring all to be active
HAGS Sports & Fitness areas can inspire all generations to be active and to spend more time indoors. Find some inspiration for your outdoor sports or fitness spaces.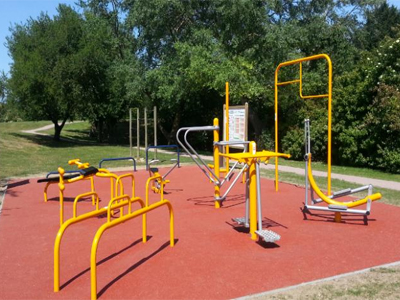 The project was spearheaded by Paolo Boulent, director of Mondeville city council' sports department and ex-professional athlete, and is part of a wider programme launched by the council to improve the city's sports provision and encourage the residents to work out regularly.
Read More
HAGS worked in partnership with Wokingham Borough Council to develop an innovative Multi- Use Games Area (MUGA), aimed at tackling inactivity, encouraging community spirit and promoting the practice of different sports for all ages and abilities.
Read More
The facility is already used by neighbouring schools and reading football club organise free training sessions for the public. We have also had interest from the SHINE programme (Some Health Improvements Need Exercise), intending to organise programmes for the over 60s.