Playground Climbing Nets
HAGS's extensive range of rope playground equipment includes net climbing structures, trails, spinning climbers and themed structures to spark the imagination of young climbers.
Benefits of climbing
We have climbing nets with different levels of challenge suitable for all ages and abilities. Climbing nets offer the opportunity of risk and challenge, excitement and different ways of moving. Furthermore, climbing improves motor skills such as balance, coordination, strength and dexterity, as well as challenging, stimulating and developing the user's proprioceptive system.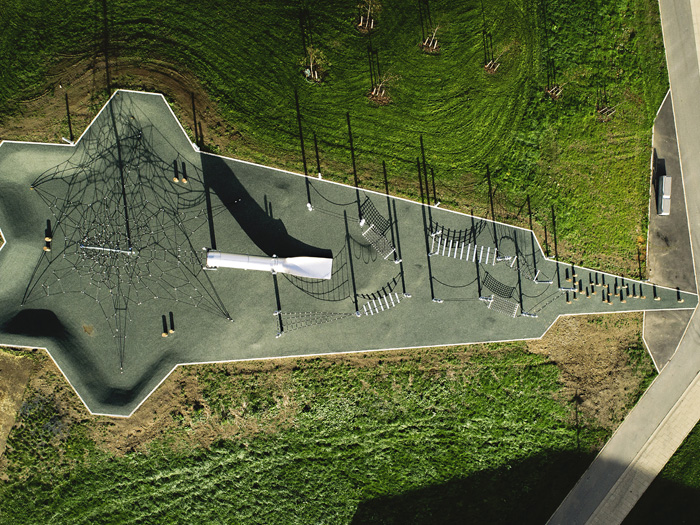 In close collaboration with the housing association, contractors and architects, we created a unique play area where the slope became the main attraction.
Read More