Fill your basket with products by clicking "Add to my collection" from any product page. This can be found either within the product options panel or below the product image. Collections can be saved, and stored, within your HAGS Connect account or create and print your own custom brochure, download the files you need in one go, or to request a quote.
About Sofiero Furniture Family
Sofiero serves as a brilliant example of how Scandinavian design can effortlessly blend a clean, almost austere look with a soft and inviting ambiance. This timeless and harmonious series, conceived in 2013, was purposefully designed for versatile combinations from the very beginning. Now, under the guidance of designer Janne Wickelgren, the series has evolved into a smart buildable system, allowing you to shape your own personal Sofiero based on your unique needs and location, be it under the open sky or sheltered under a roof.
We take immense pride in the accessibility that Sofiero offers to all. It caters to diverse requirements, ensuring it's a place for everyone to enjoy. Furthermore, we are thrilled to announce the expansion of the series with the Sofiero Bar furniture, launched in autumn 2020. This addition provides a delightful little rest area that can be easily placed wherever people need a moment of respite.
Jan Wickelgren, an award-winning Swedish architect and designer, has been crafting play products and furniture for HAGS since the 1970s. With a unique ability to marry simplicity and functionality with beauty, Janne creates timeless favorites that endure.
Sofiero stands as one of our most beloved series, loved for its easy-to-understand design that gracefully balances both firmness and softness, making it suitable for urban and park environments alike. Here, you have the freedom to combine products according to your preferences, crafting new and wonderful meeting spots. The Sofiero furniture is crafted from engineered Nordic wood, sourced from FSC certified suppliers. The slow growth of trees in our cold climate results in a dense and compact quality, making Scandinavian pine an ideal material for outdoor furniture.
"The idea behind the design of Sofiero was to create a versatile, timeless range that would give architects and urban planners the flexibility to create vibrant and inclusive social spaces."

- Jan Wickelgren, designer of Sofiero.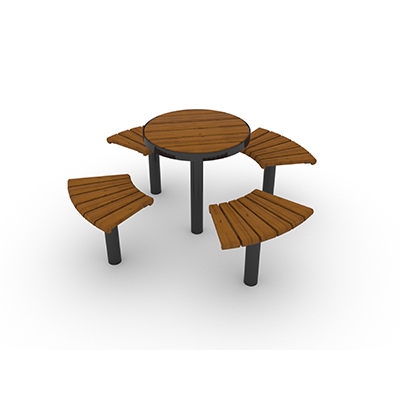 =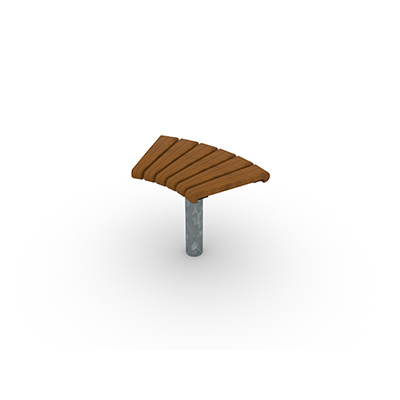 +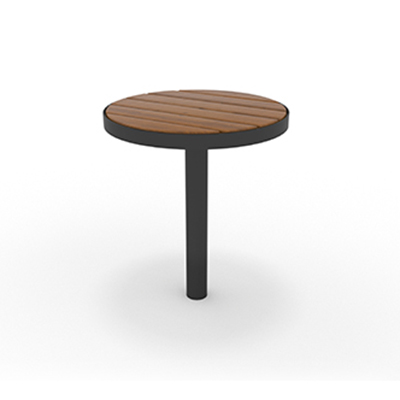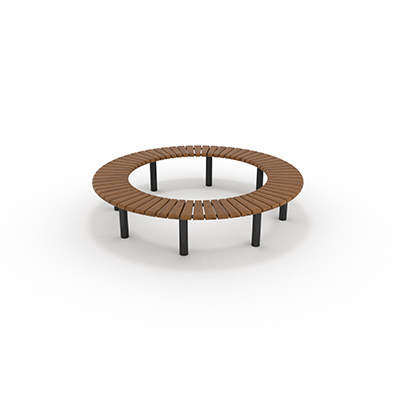 =
90° Curved Bench
x 4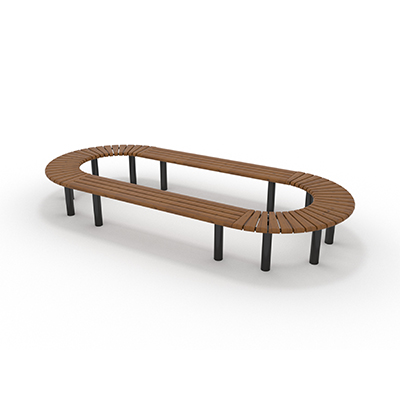 =

+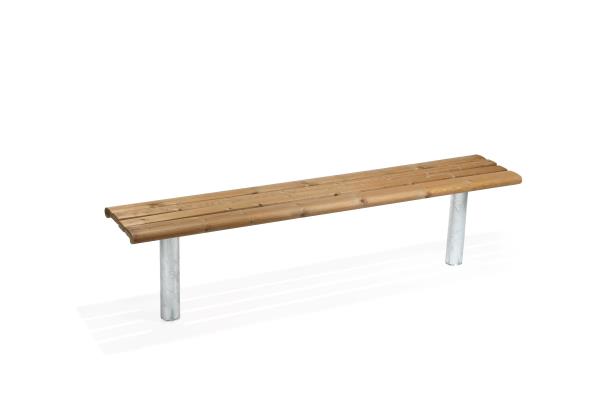 Connection types
Sofiero's modular benches require different connection kits to be able to build customized shapes. Choose the right connection kit for the benches you want to combine.
| Connection Type | Connection Kit |
| --- | --- |
| Inner turn (C Shape) | |
| Bench 1 | Bench 2 | Black | Galv |
| --- | --- | --- | --- |
| 800 Diameter | 800 Diameter | 8073706 | 8073168 |
| 800 Diameter | 1400 Diameter | 8074265 | 8074264 |
| 1400 Diameter | 1400 Diameter | 8073758 | 8073757 |
| | |
| --- | --- |
| Outer Bend (S Shape) | |
| Bench 1 | Bench 2 | Black | Galv |
| --- | --- | --- | --- |
| 800 Diameter | 800 Diameter | 8073721 | 8073720 |
| 800 Diameter | 1400 Diameter | 8074267 | 8074266 |
| 1400 Diameter | 1400 Diameter | 8074300 | 8074298 |
| | |
| --- | --- |
| Straight Bench (J or I Shape) | |
| Bench 1 | Bench 2 | Black | Galv |
| --- | --- | --- | --- |
| Straight | 800 Diameter | 8074284 | 8074268 |
| Straight | 1400 Diameter | 8074297 | 8074292 |
| Straight | Straight | 8076503 | 8076502 |