Fill your basket with products by clicking "Add to my collection" from any product page. This can be found either within the product options panel or below the product image. Collections can be saved, and stored, within your HAGS Connect account or create and print your own custom brochure, download the files you need in one go, or to request a quote.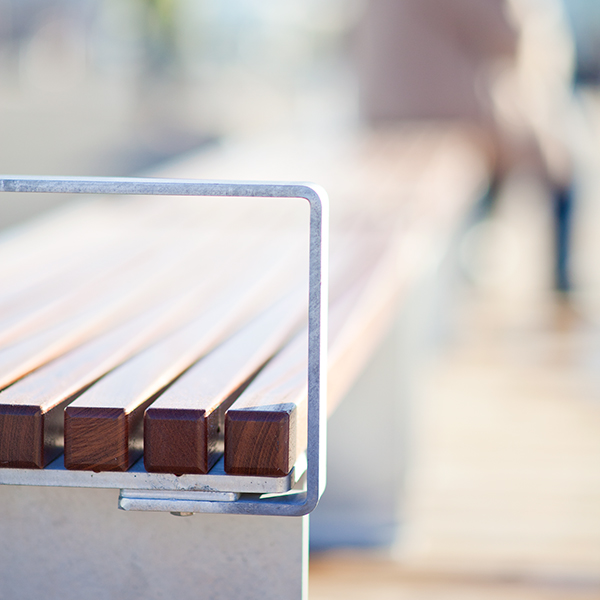 About Birka Furniture Family
Birka, a contemporary and remarkably stylish furniture series, effortlessly combines modern and classic aesthetics with its clear and simple design.
The series features a versatile bench and a freestanding table, offering flexibility for various arrangements through optional connecting plates. Whether you desire different corners or a linear configuration, Birka adapts to your preferences. The optional armrest enhances the user experience by providing excellent support when transitioning from a moment of relaxation to standing up.
Designer: Jan Wickelgren
Material and Color
The boards at Birka are made from 45x45mm densely grown engineered nordic wood that is FSC certified. The boards are oiled, covered and sealed with a semi-matt topcoat. This increases the lifespan and protects against rot and mold. The stand is made of 12mm hot-dip galvanized sheet steel. The steel contains a high proportion of recycled material, which means that the environmental impact is relatively small.
| | | | | |
| --- | --- | --- | --- | --- |
| | | | | |
| Teak red/Galvanized | Silver grey/Galvanized | | | |