Fill your basket with products by clicking "Add to my collection" from any product page. This can be found either within the product options panel or below the product image. Collections can be saved, and stored, within your HAGS Connect account or create and print your own custom brochure, download the files you need in one go, or to request a quote.
Top 20 products for your holiday park or campsite
Holiday and leisure parks serve as popular destinations for families and individuals seeking relaxation, recreation, and memorable experiences.
At HAGS, we understand how to design play spaces that attract customers to your destination and keep them there longer. While parents explore your "grown-up" environment (such as a fitness space), the children can stay occupied on our fun play solutions that stimulate their imagination and challenge them physically.
Whatever type of play or fitness area you want to create, however big or small, we can assist you through the process. From designing, to manufacturing the equipment, right through to installation and aftercare.
HAGS provides a fully comprehensive solution to ensure your satisfaction.
.
Contact Us
Top 20 Products
Explore our hand picked top 20 products across Play, Fitness and Park and Urban cantegories. These are all available for fast delivery.
If you can't find what you're looking for here, check out our Campsite & Leisure catalogue, or get in touch!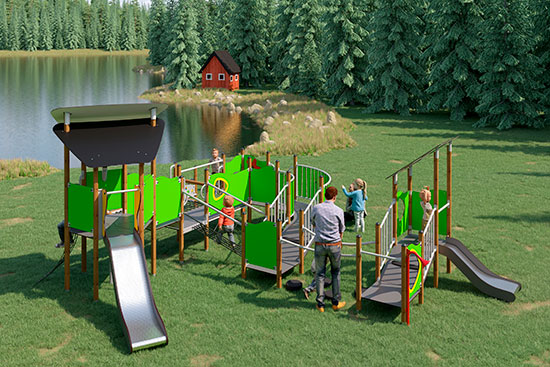 Browse our range by viewing or downloading our Brochure for Holiday Parks and Campsites.
View or download by clicking on the button below.
Brochure
Start a conversation with us today on how we can help you develop your holiday park or campsite.
Contact Us
Contact Us
If you have questions or would like to know something about our products, you can contact us by phone, fax, email or directly on our website. If you do not know who at HAGS you should talk to, or if you would like to come in contact with a specific person at HAGS, you are welcome to call our switchboard to get connected to the right person.