Fill your basket with products by clicking "Add to my collection" from any product page. This can be found either within the product options panel or below the product image. Collections can be saved, and stored, within your HAGS Connect account or create and print your own custom brochure, download the files you need in one go, or to request a quote.
Inspirational Outdoor Fitness Areas
We've collected some amazing examples of fitness product packages created by our global community of designers to help inspire you into creating your very own fitness project.
Alternatively if you want an amazing fitness package that stands out, you can work with one of our professional designers who will make your vision come to life. Get inspired and start planning the perfect fitness area!
Contact us
Small outdoor fitness package idea
An excellent idea for small outdoor spaces or limited budgets as it provides users with a great range of exercises for a full body workout. The small outdoor inspirational gym provides the perfect mix of cardio, strength, balance, and flexibility.
This carefully designed proposal consists of 6 fitness equipment: Air Skier, Balance Beam, Sit Up, Rower, Press Up, and Leg Stretch.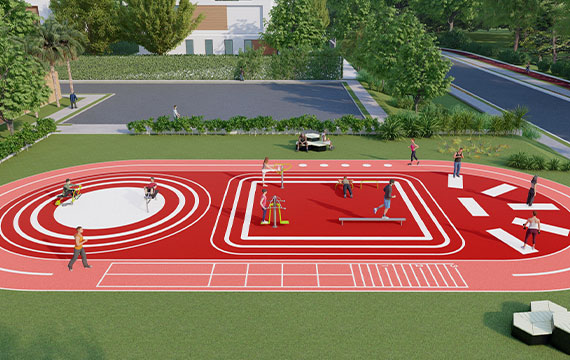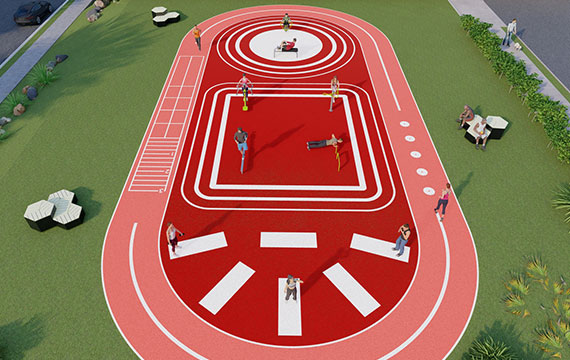 Medium outdoor fitness package idea
A great 8-piece bundle idea that provides the perfect mix of equipment for cardio, strength, flexibility, and balance. It has an excellent variety of exercise machines to choose from for all levels of abilities, allowing everyone to work on all muscle groups.
This medium inspirational package consists of a Spinning Bike, Ski Stepper, Air Skier, Dip Station, Pull Up, Leg Stretch, Twister, and Balance Beam.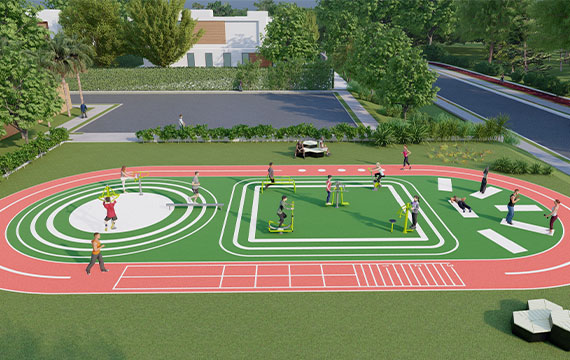 Large outdoor fitness package idea
This 9-piece set provides users of all abilities with countless fitness routines and an amazing choice of exercises for a complete workout. The large outdoor fitness bundle proposal has a fantastic selection of products for cardio, strength, balance, flexibility and calisthenic exercises.
This inspirational package consists of the Trinity Bike, Ski Stepper, Air Skier, Lat Pull & Chest Press, Rower, Sit Up, Leg Stretch and Plyometric Platforms.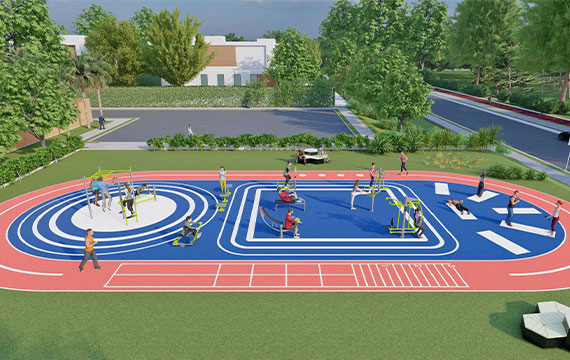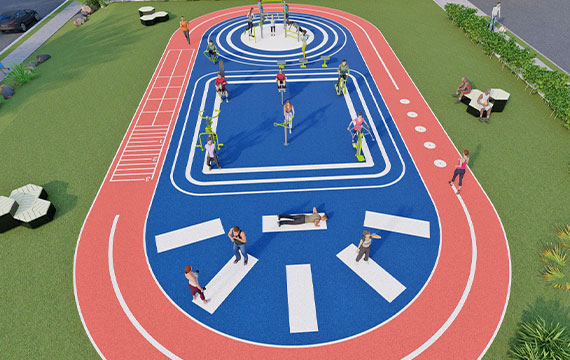 Our outdoor gym equipment inspires people of all ages and abilities to get active. We provide communities with affordable, durable and attractive outdoor fitness areas to simply get people moving more.
View outdoor gym products
Browse our full range of products, learn more about our outdoor gym equipment, and find inspirational outdoor fitness areas in our brochure.
View or donwload by clicking on the button below.
View fitness Brochure
Contact Us
If you have questions or would like to know something about our products, you can contact us by phone, fax, email or directly on our website. If you do not know who at HAGS you should talk to, or if you would like to come in contact with a specific person at HAGS, you are welcome to call our switchboard to get connected to the right person.