Tervetuloa Leikkimään
Ulkoleikkivälineemme koostuu yli 1500:sta tuotteesta, jotka suunniteltu tarjoamaan piristäviä leikkikokemuksia nuorille ja vanhemmille lapsille - mahdollistaen monipuolisen ja joustavan avun leikkipaikkaa suunniteltaessa klassisesta teräskeinusta täysin räätälöityyn puiseen monitoimivälineeseen. Lue lisää yksilöllisistä ulkoleikkivälineistämme tai katso miten suunnitella ja rakentaa oma ulkoleikkipaikka osiosta Ulkoalueiden luominen.
Monitoimi yhdistelmätuotteissa yhdistyy vakiona useita leikkitoimintoja, roolileikkeistä haastaviin kiipeilyosioihin. Tuotevalikoimamme koostuu monista materiaaleista ja vaihtelevista ulkonäöistä, luonnollisista puurakenteista terästuotteisiin nykyaikaisella estetiikalla.
Katso lisää
Modulaarinen leikkivälineyhdistelmä, jossa on yli 50 jännittävää leikkitoimintoa ja loputtomia yhdistelmämahdollisuuksia. Sisältää kiipeilyverkot, liukumäet, lisäpelit, kiipeilyseinät, tunnelit ja sillat.
Katso lisää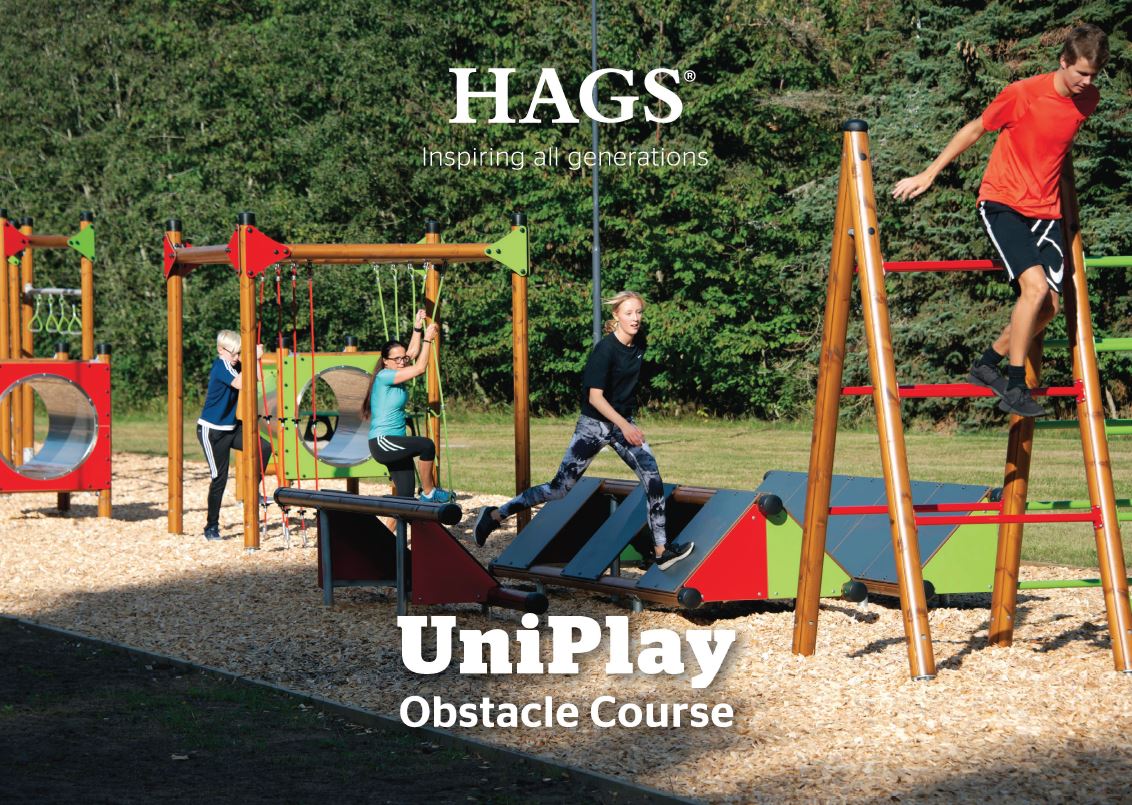 UniPlay Obstacle Course

Take on the challenge with our obstacle course combinations or create your own track using our range of challenging and exciting obstacles.

With the two levels of difficulty featured in all our obstacles, adults and children can take part, practice, improve their skills and ultimately compete with a friend.

Are you ready to take on the challenge?