Creating an Outdoor Space
Get some tips on how to create welcoming and inclusive outdoor recreational spaces for your community, and use our inspiration finder to discover HAGS playgrounds and sports facilities near you.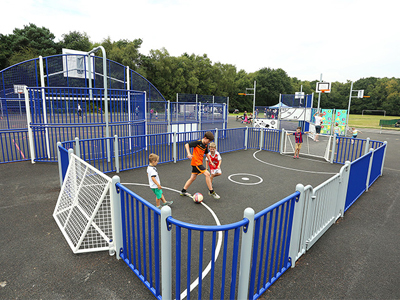 HAGS worked in partnership with Wokingham Borough Council to develop an innovative Multi- Use Games Area (MUGA), aimed at tackling inactivity, encouraging community spirit and promoting the practice of different sports for all ages and abilities.
Read More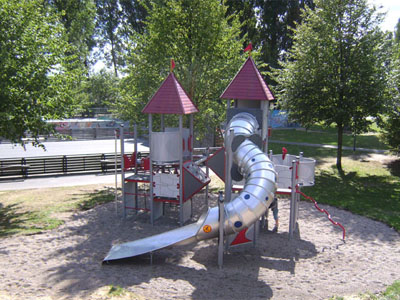 This striking castle-themed UniPlay Lycce unit with bespoke engraved screen panels was commissioned by Velten city council as part of a scheme to increase play and sports provision for older children. Steel posts and HPL panels were chosen for their durability and resilience, considering that there is a history of vandalism in this less privileged part of town.
Read More
Browse our case study section to find inspiration for building your own outdoor space